Kacie and Trey live in Atlanta and are planning their wedding in an intimate private garden in historic Charleston. Our original photo session was set for October, following their trip to Savannah, but Hurricane Matthew had other plans. Despite busy work schedules, the couple squeezed in an early December visit. This Charleston holiday engagement included some festive team attire (Go Dawgs!) and was tied up with a bow we found on some glowing wreaths. How sweet is that?!
I was pleased to try out my new 20mm Sigma Art lens. Although wide angles are not ideal for portraiture, I purchased it more for landscapes and late-night dance floor action. As it turns out, this was the perfect day to use it, since the garden of Kacie's aunt's home is particularly cozy. I can't wait to see this same space filled up with their family and friends when they exchange vows here in April!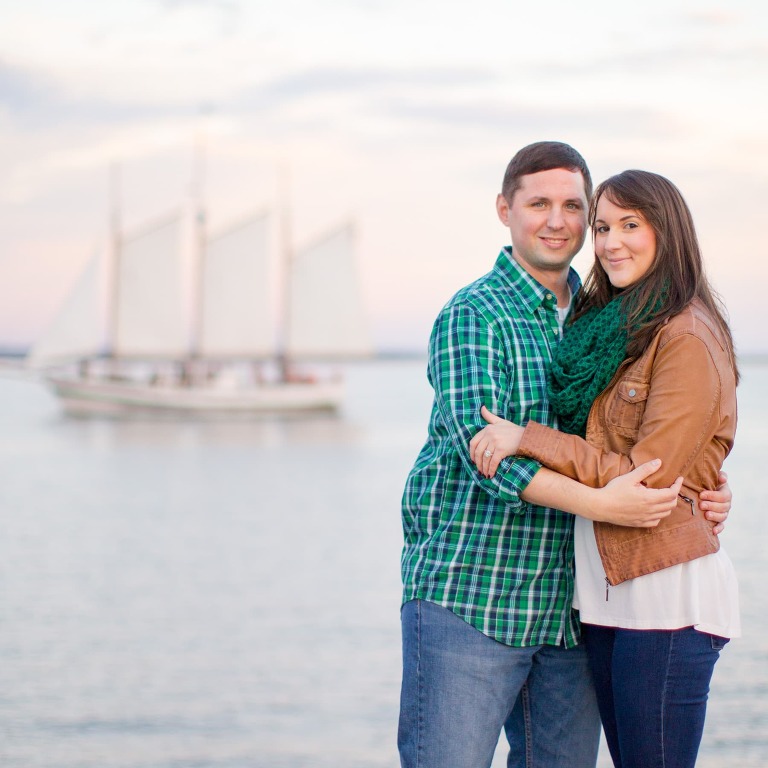 Smooth Sailing
So glad our photo session plans were smooth sailing after a hurricane foiled our first attempt. It's been a pleasure working with Kacie and Trey so far, and I'm looking forward to their intimate destination wedding in April!
Share and Follow
If you enjoyed this Charleston holiday engagement, I hope you'll recommend it and follow along on Instagram. Please share my name with your friends and relatives looking for the perfect Charleston photographer. Weddings or portraits in the great outdoors, I'm your girl. Thank you for checking out my work, and happy 2017!