So why should you entrust me with chronicling your stage in life? Maybe you should pull up a chair. I could try to woo you with tender stories about the toy camera dangling from a frayed grosgrain ribbon that was constantly around my neck as a toddler. Or share that my penchant for storytelling began with a butterfly novella I penned and illustrated at age seven. Would you believe I used to store the bits of my life in mason jars? Maybe you'd like to hear that my roommate and I developed film in our bathroom long before the hipster resurgence of the medium. Even though the last one is true, I doubt such tidbits will provide much insight into the photographs I make today.
The fact is it took me a while to figure out what I wanted to be when I grew up. An unusually long while. I'm still amazed by people that know in their youth how they want to spend their days as an adult. I had to figure that out by process of elimination. How could I possibly know how I wanted to earn a living until I tried on some different roles?
It didn't occur to me to study photography or anything creative in college. Honestly, I'm envious of those who did have that desire and opportunity — I can imagine it was more fun than studying accounting. Anyway, it wasn't until I was married and had a second child and settled in to play-at-home momness that I began to reacquaint myself with manual camera settings like those on my trusty Pentax K1000. I hope you're not heartbroken I have no intriguing tale of traipsing the polar ice floes as an intern or photographing vintage things on vintage film in Cuba. I've never even been a starving artist. The boring truth is that my professional photography business has its humble beginnings in my role as a mom with a camera. Shudder. It's a bit of an industry joke actually — you can search for MWAC and see that degreed photographers occasionally make fun of gals who started like I did.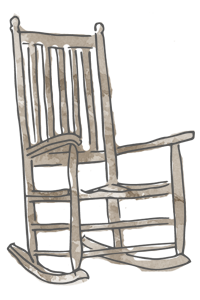 What's that strange adage about proof and pudding? I think it means that you should consider hiring me based on what I create, not on how I got here. My varied work history really did prepare me for wedding days. I'm adaptable, flexible and good at thinking on the fly. I'm older than most many brides and younger than their moms, a balance that's been useful on wedding days. I can put you at ease and make creative photos, take classic images even your grandma will want to frame and leap over dramatic flower girls in a single bound to get the shot of you laughing with your best friends. I understand that I'm the hired help. I do become friends with many of my clients, but that's not why I do this. I don't want to claim you as "my bride" — you're his bride. If you're Lady Mary of Downton, I shall happily serve as your Anna, the skilled and trustworthy woman behind the scenes. See what my clients have to say.
Many a Charleston photographer can take pictures to document how beautiful everything looks on your wedding day. I strive to make photos that will remind you, your family and friends, how wonderful it felt to witness your wedding day.
I enjoy portrait sessions as well and offer a limited number of these, mostly outside my busiest wedding months. Whether you're in need of family photos during your beach vacation, a senior session for child preparing for college, or a lifestyle session where I just hang out with you soaking up Lowcountry splendor, I love to create images that will capture the here and now so it can be remembered fondly in the future.
Please reach out if you think we might work well together. Thanks!