If the pollen count is the true indicator, spring has finally arrived in Charleston. So even though this may seem a little late (ahem), it's actually the perfect time to share one of my favorite spring weddings. This was featured on The Wedding Row last year, but it is high time to add this charming historic Charleston wedding to my own blog. Sarah and Trey lived here for a time when they were both working at Boeing, but now they're in a new phase of their lives, far from the Lowcountry. They used to live downtown, and we had a fun, chilly day for their engagement session. I hope these photos will be a special reminders of their time in Charleston. Trey and Sarah are charming and kind and make a great couple!
What I remember most about their wedding day is their love of family. There wasn't a frenzied pace to the festivities but intentional connections, like when Sarah chose to give her bouquet to her grandmother rather than toss it to her friends. Sarah also did a wonderful job making her vision come to fruition with plenty of personal touches and design elements, including her vintage book collection, homemade mints and her own calligraphy. I think it's her Instagram profile that touches on the fact that she's a grounded free spirit, a mix of modern and old-fashioned. That might be one reason can't get enough of the portraits in the church stairwell — she's sporting her Frye flats and rocking Renaissance lighting. I love that she sported a fun fishtail braid before the braid craze took over. And I think I noted this before, but if she and her sister were to ever launch a skin care line, buyers would line up in hopes that a potion would give them the same glow as these gorgeous Iowa girls. Continued best wishes to Trey and his bride!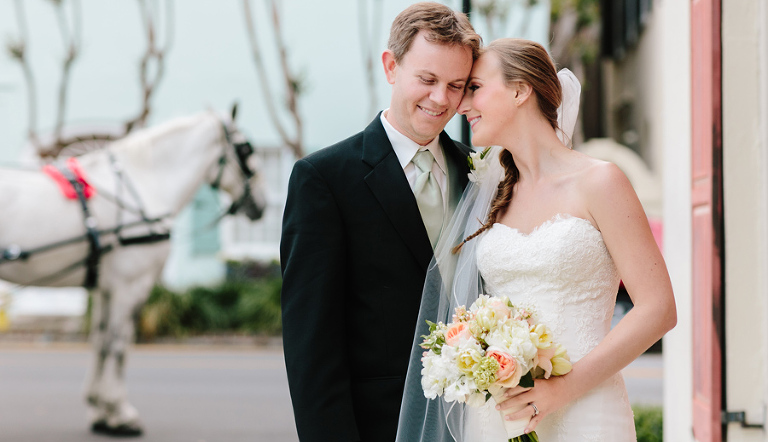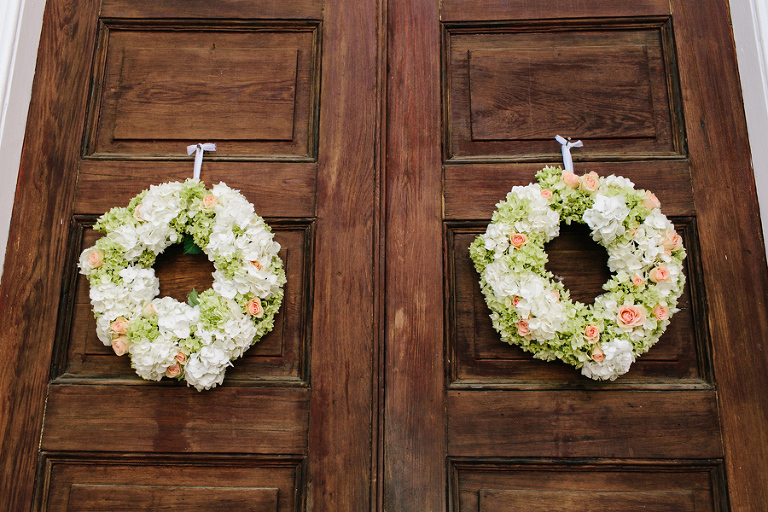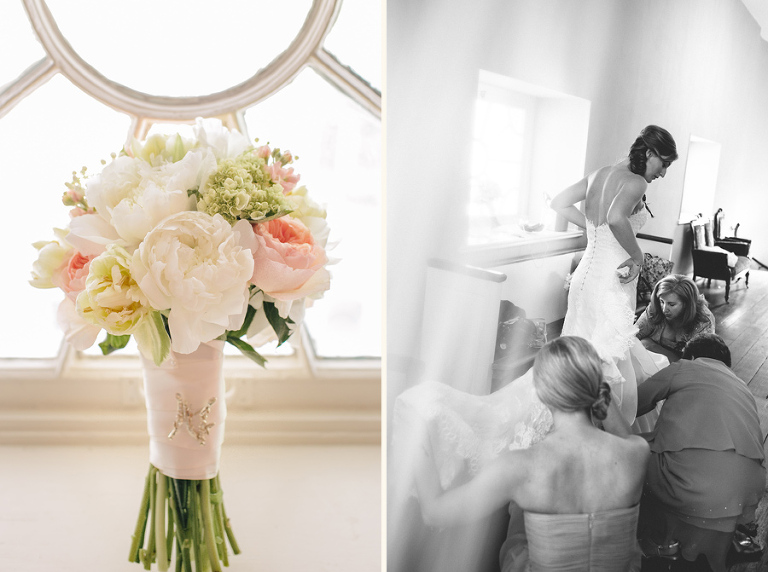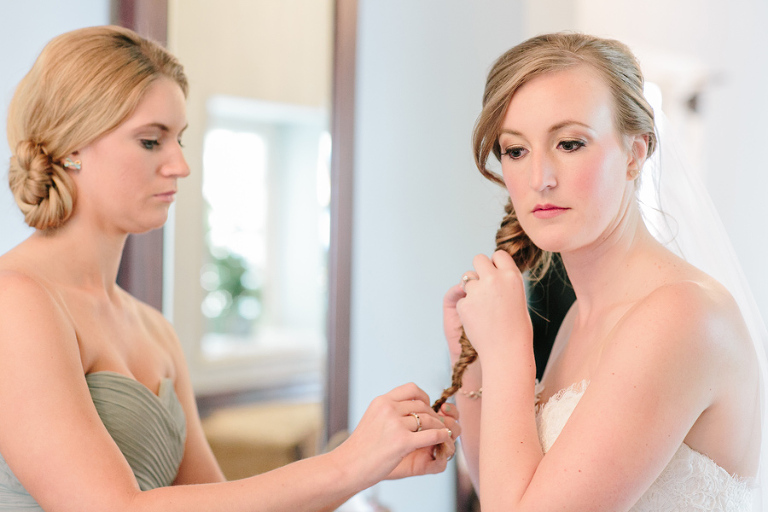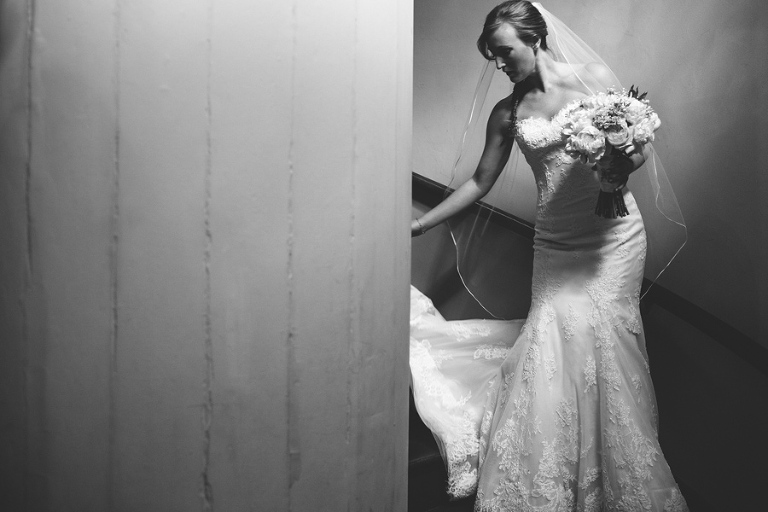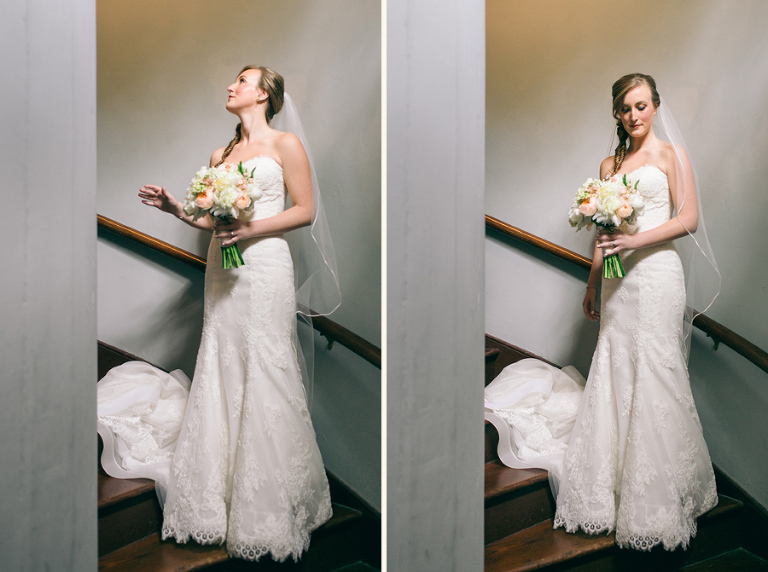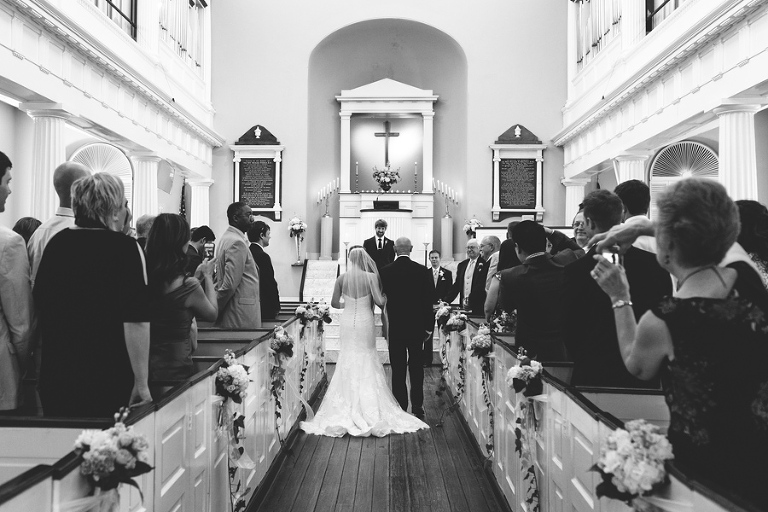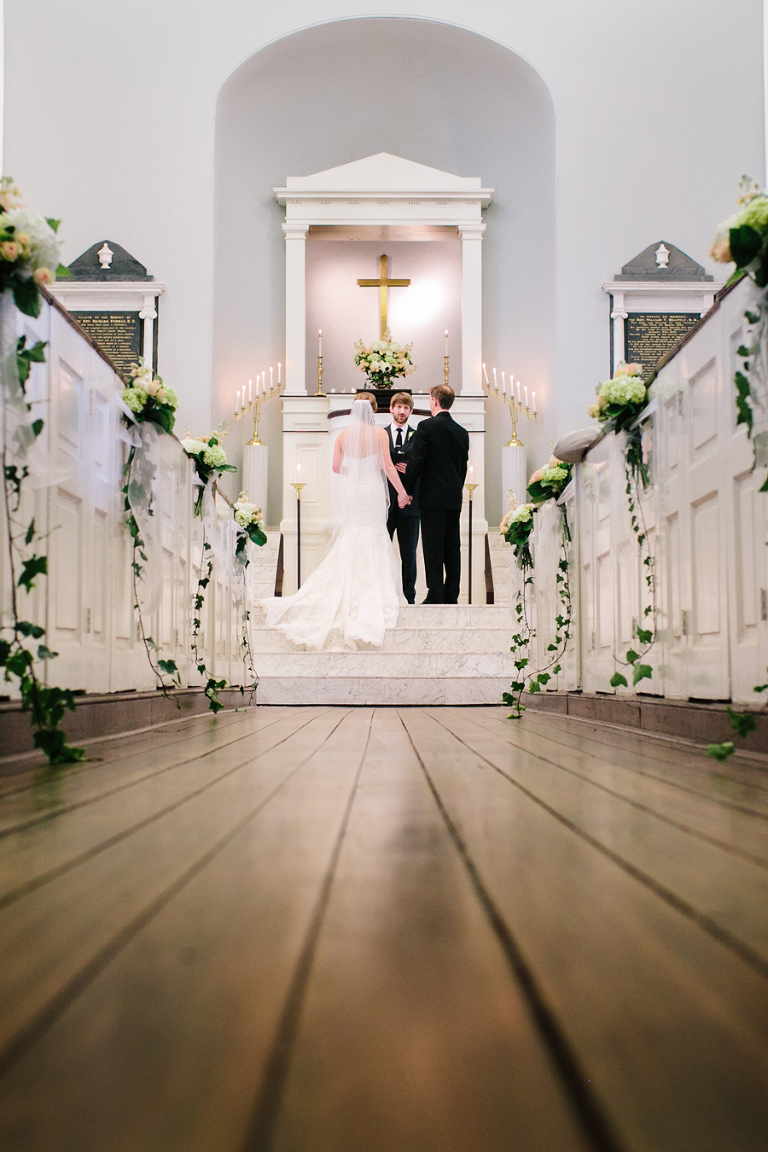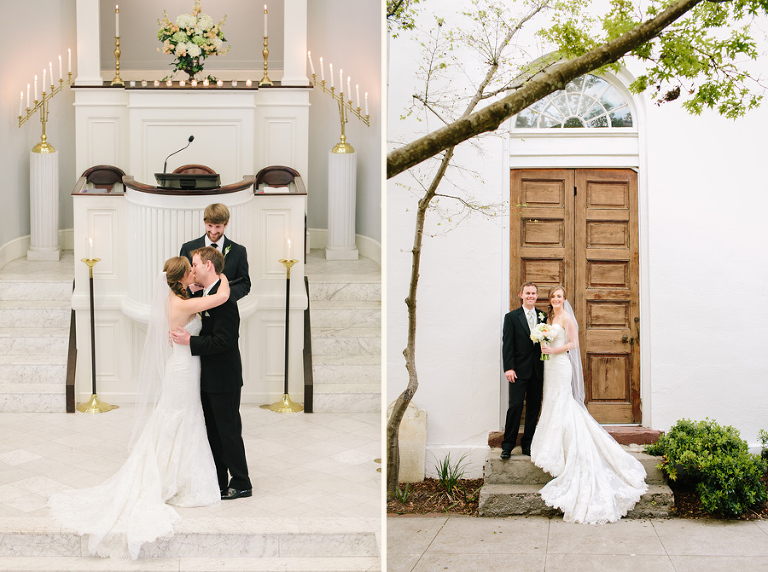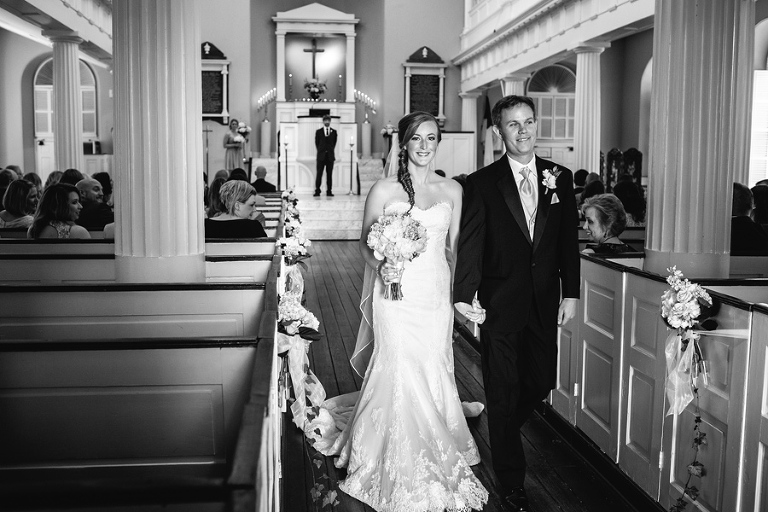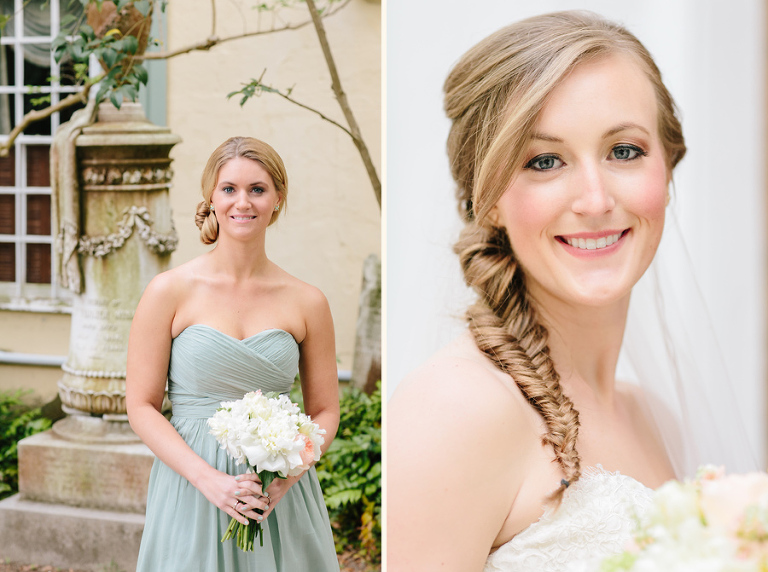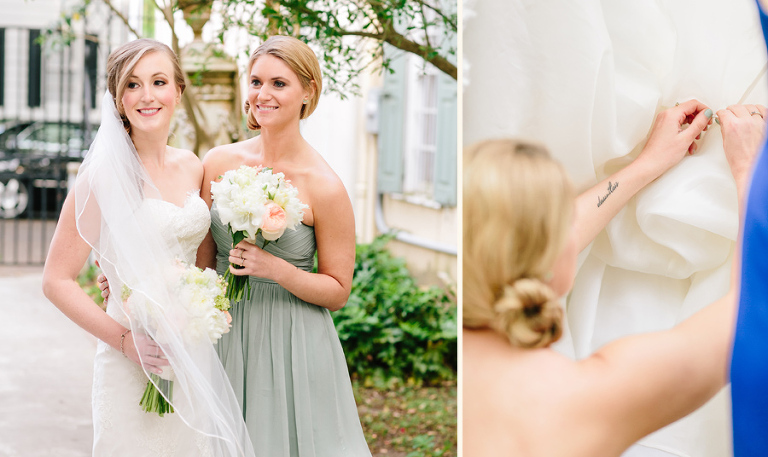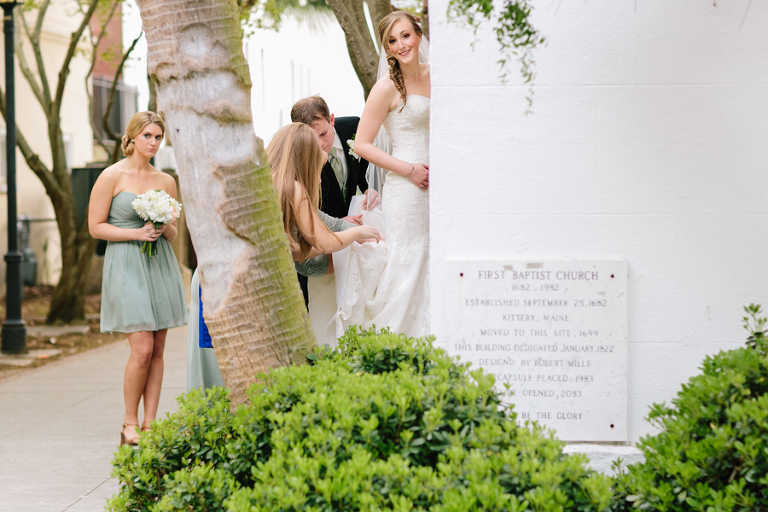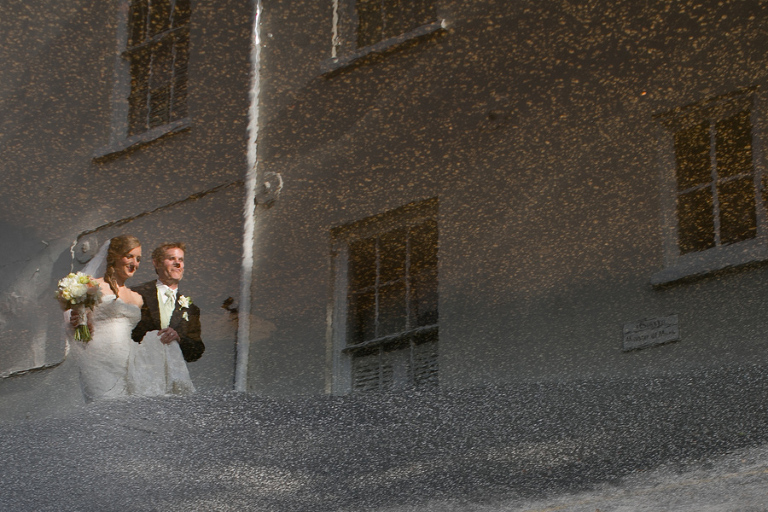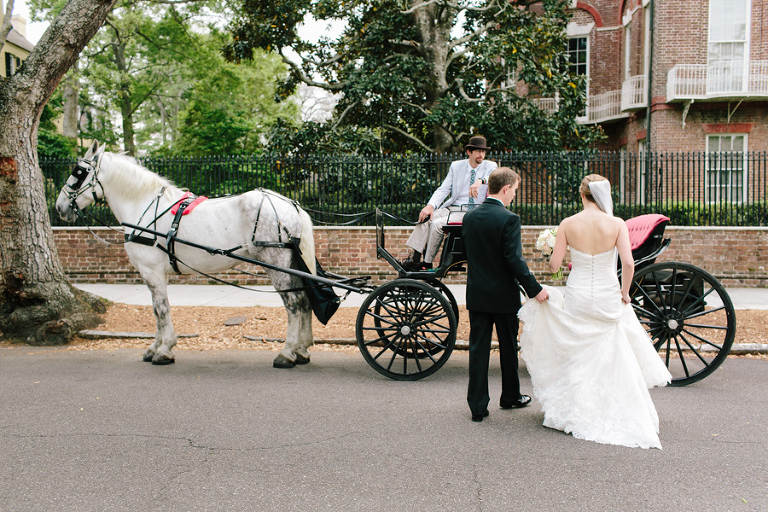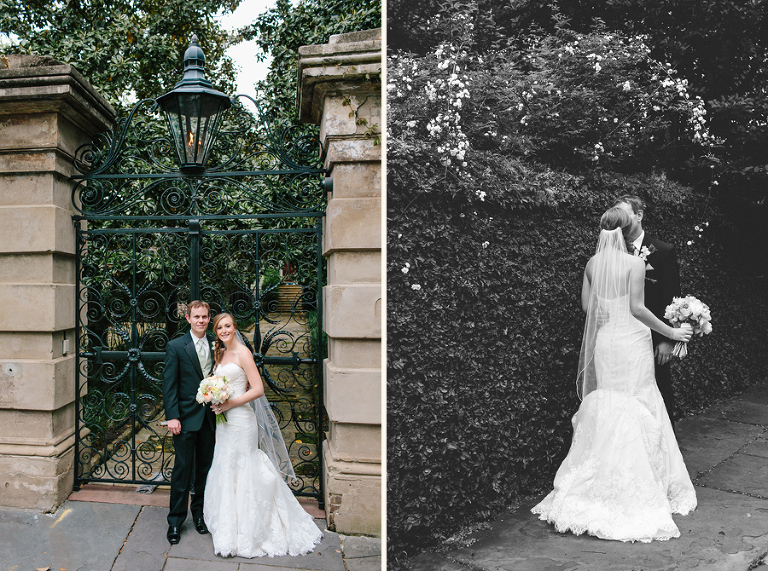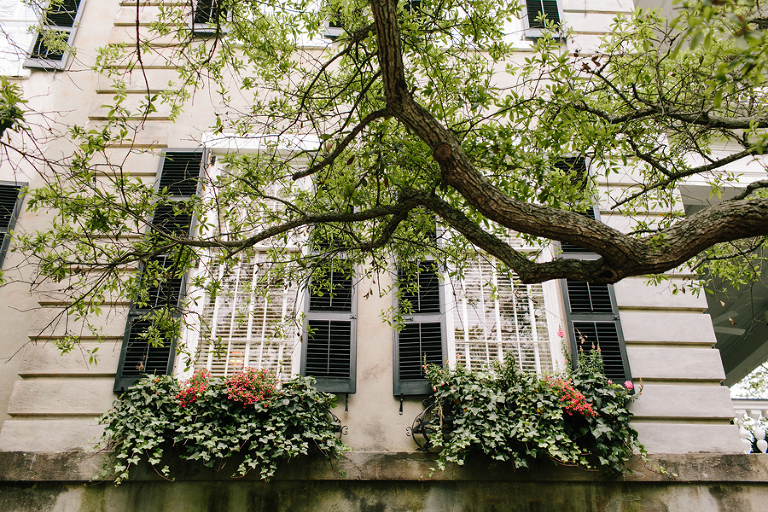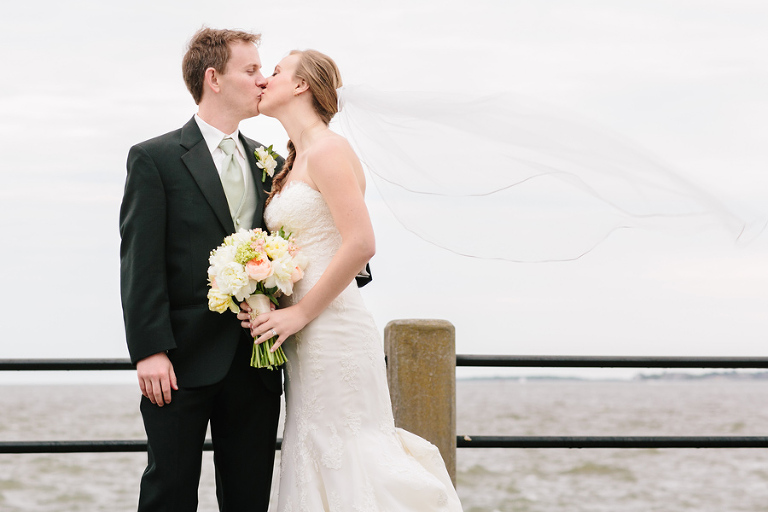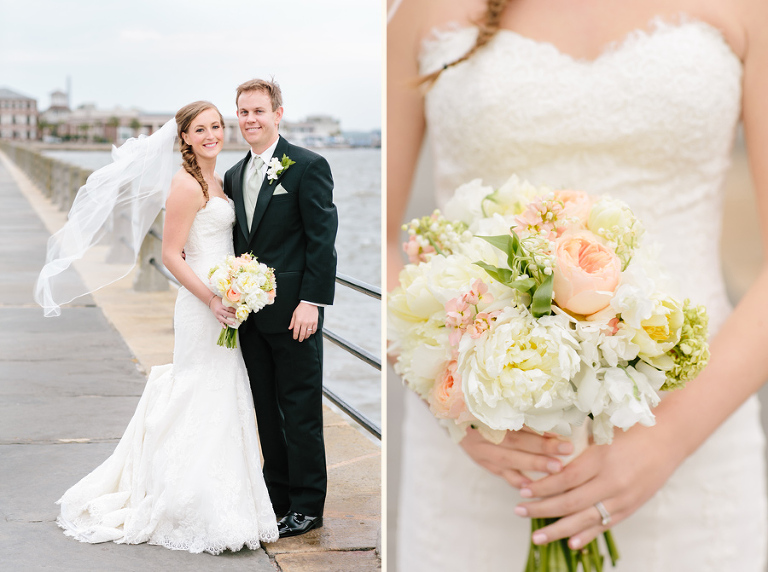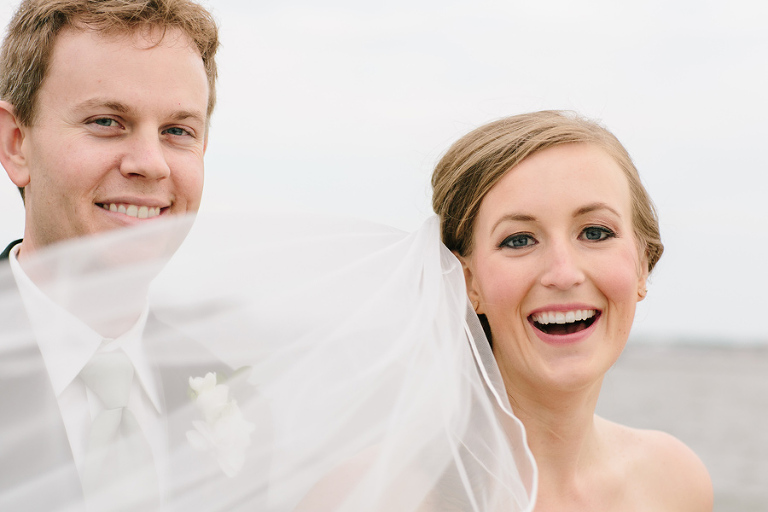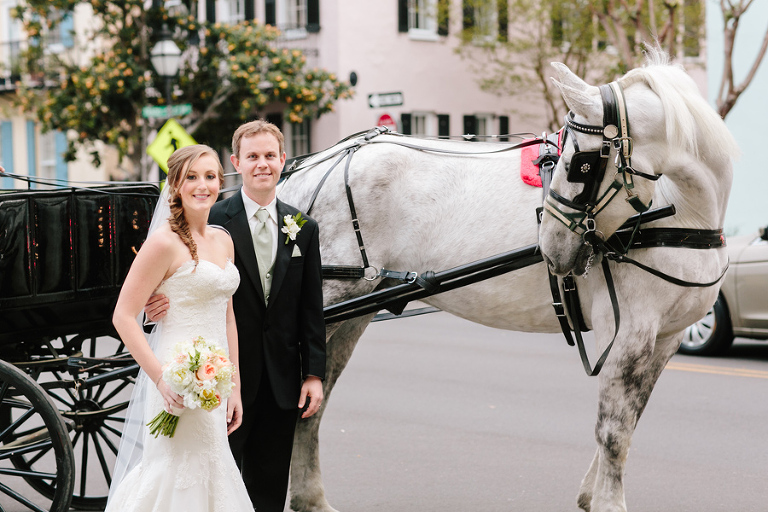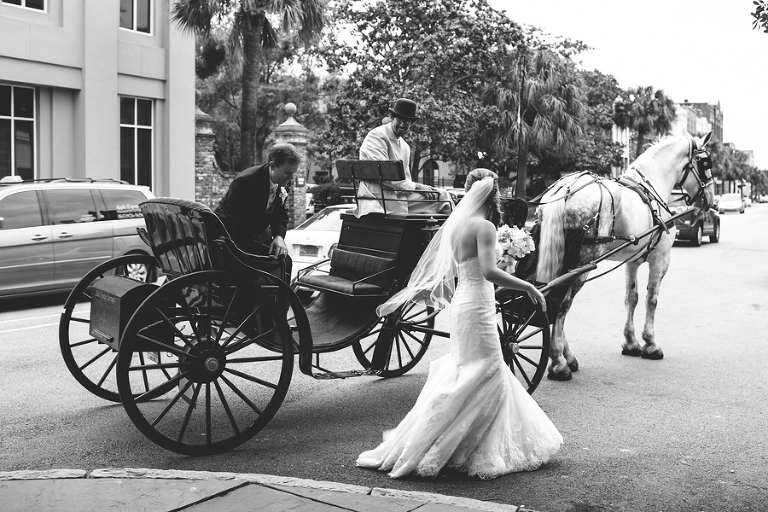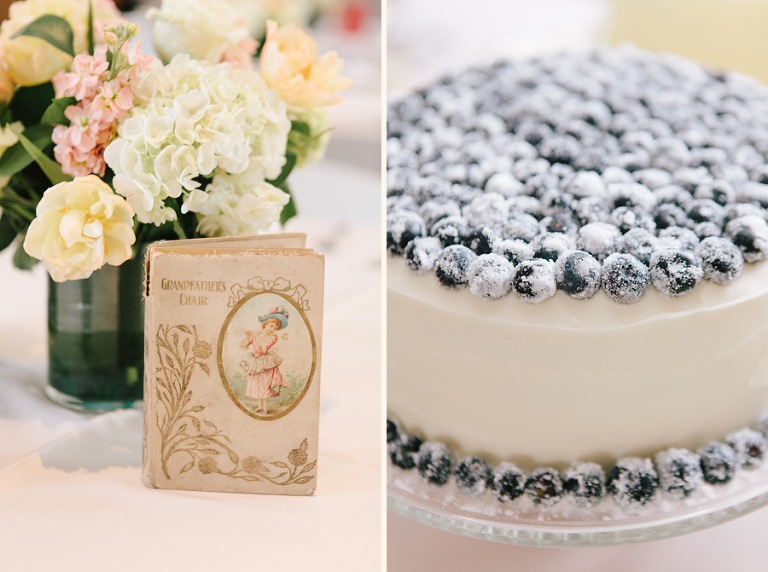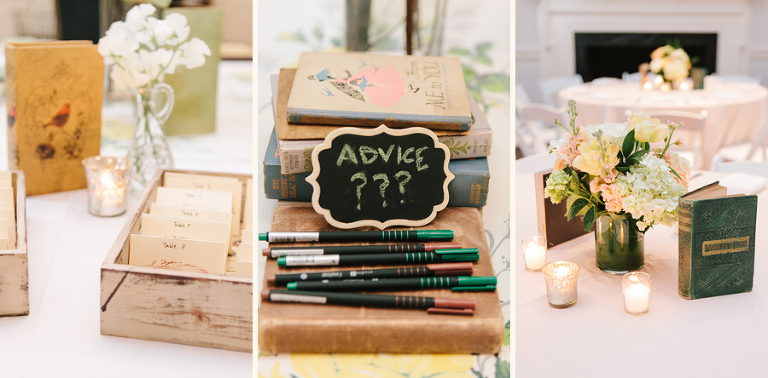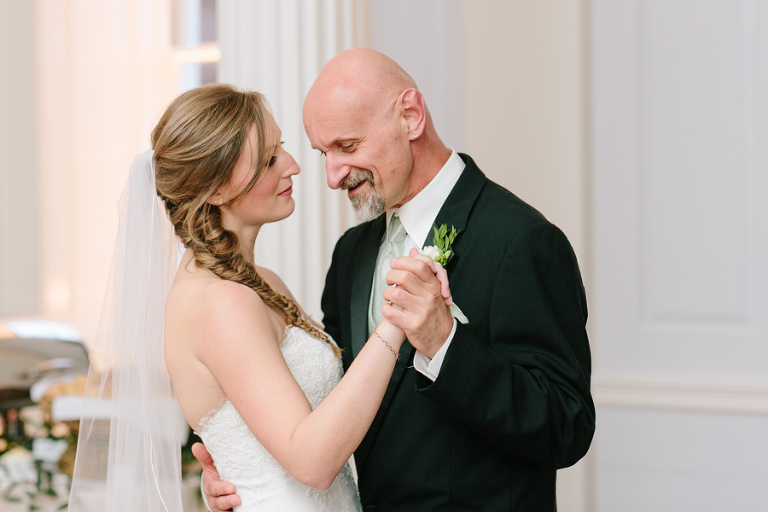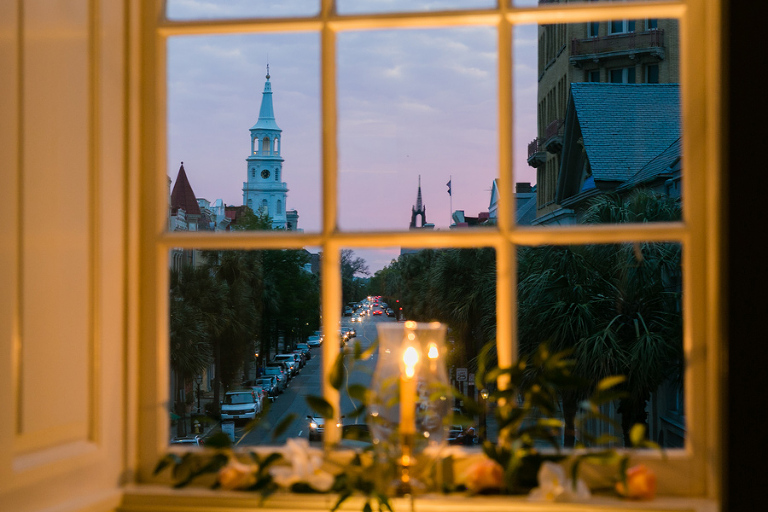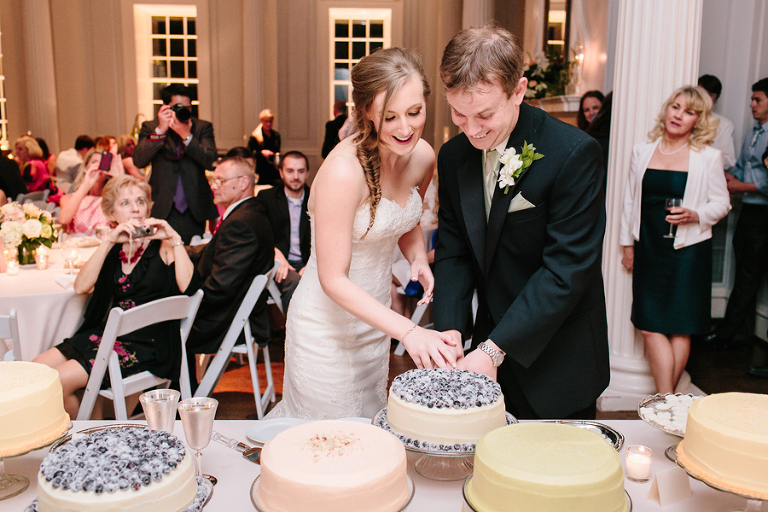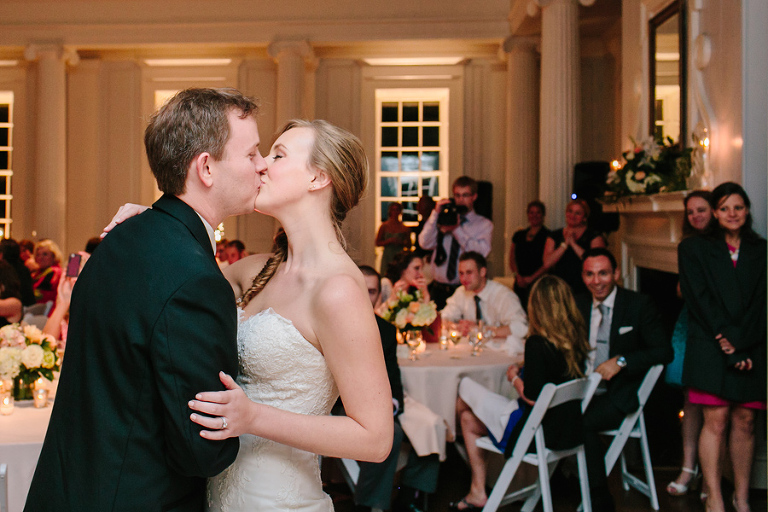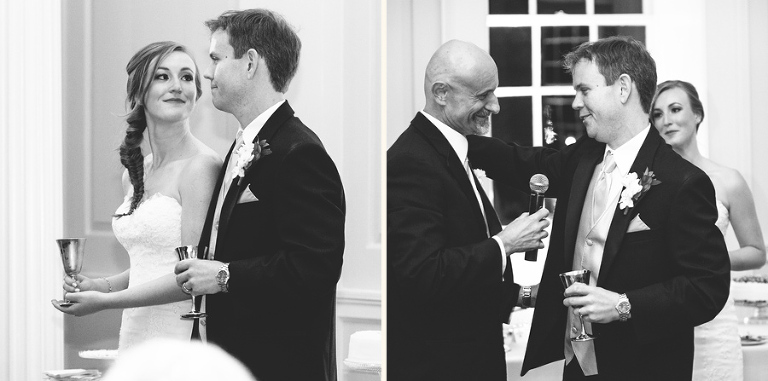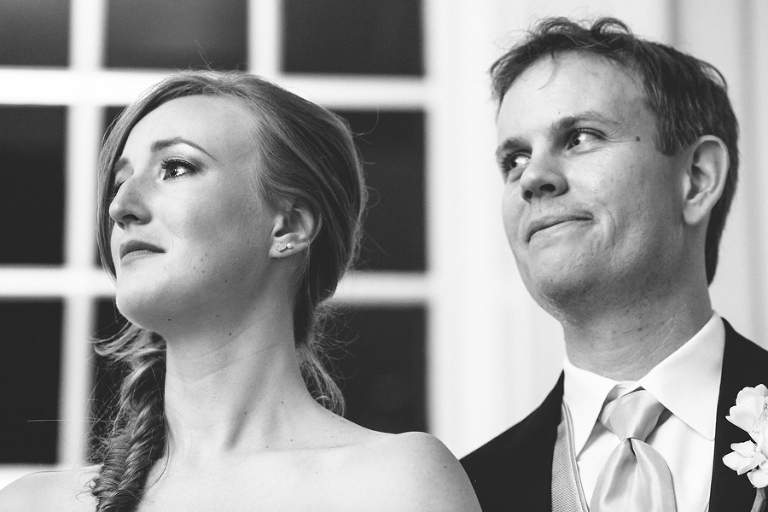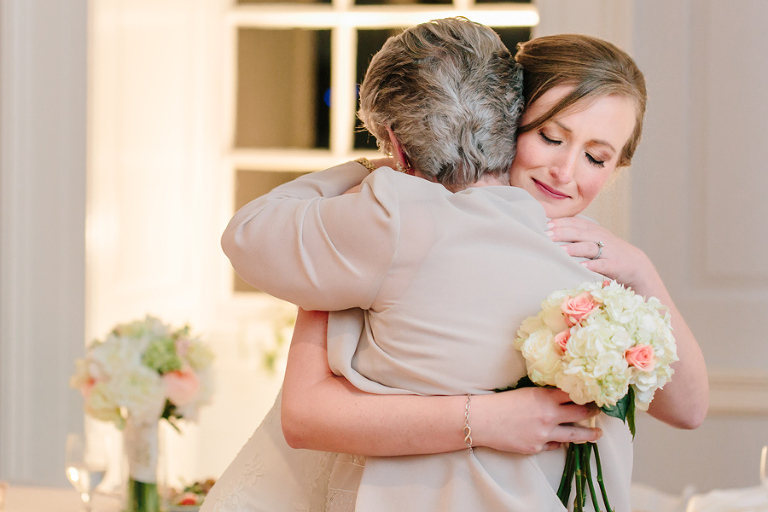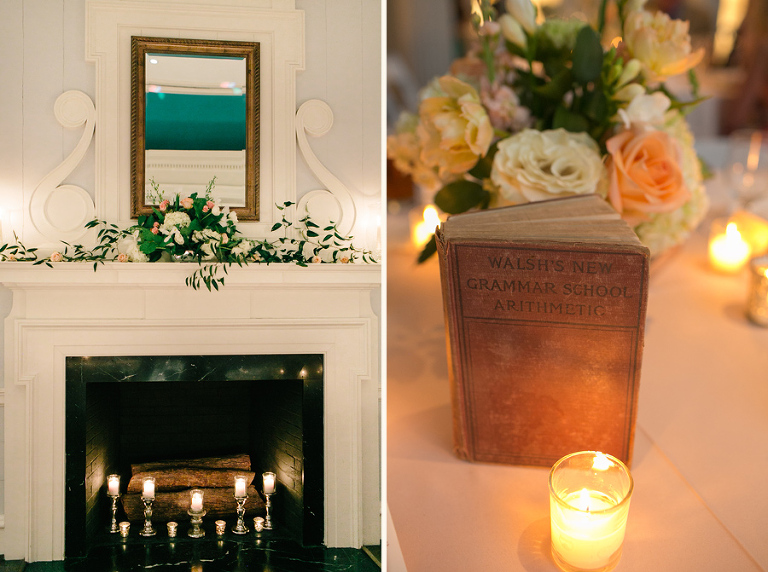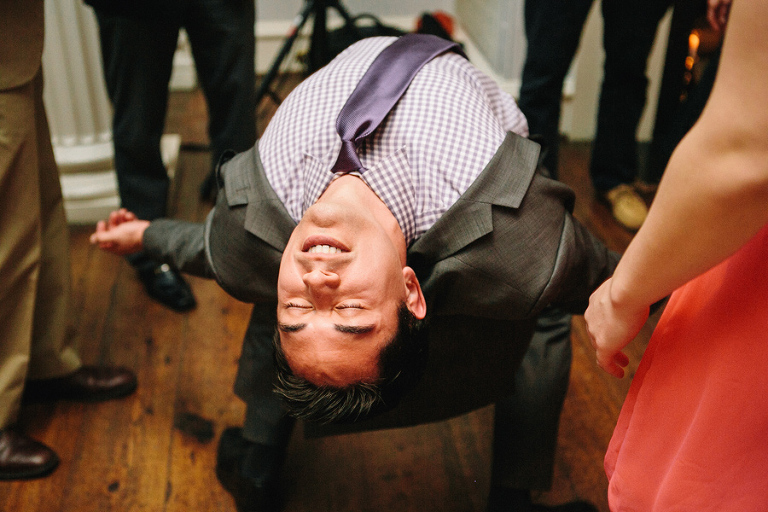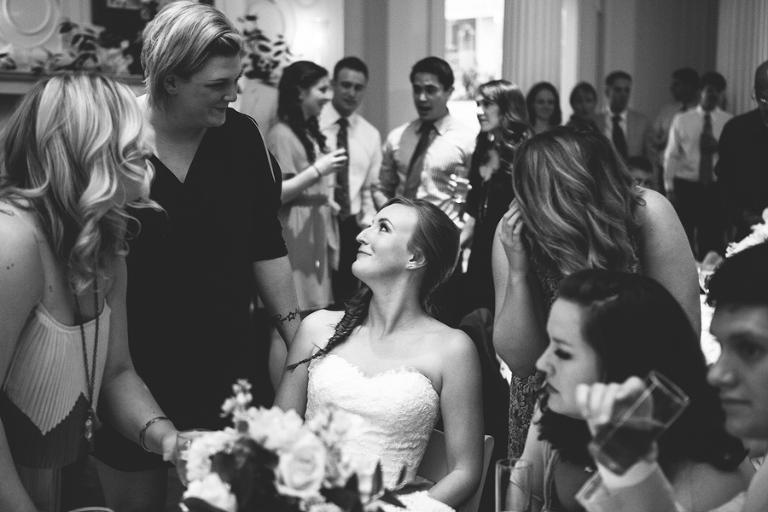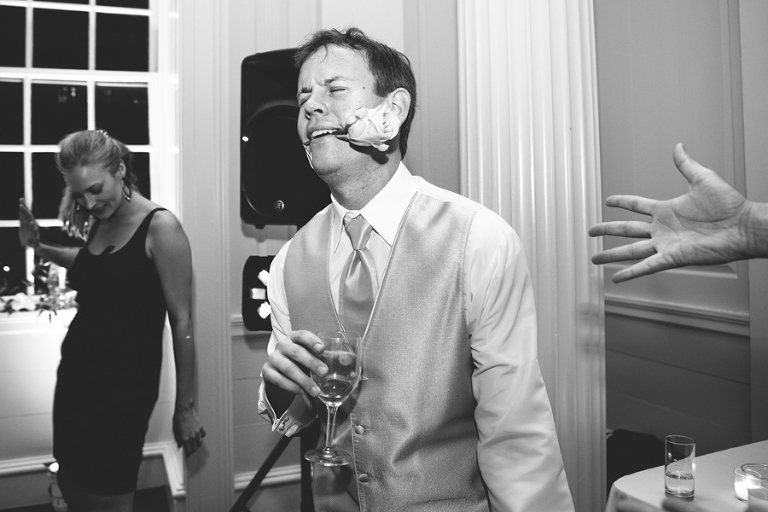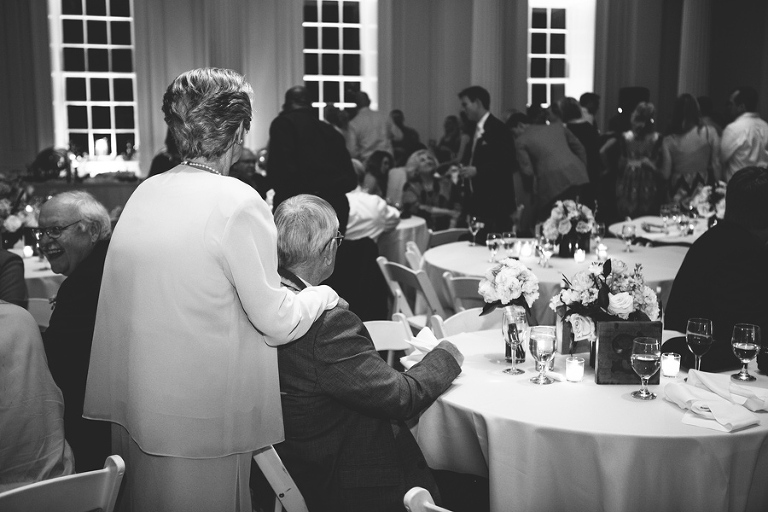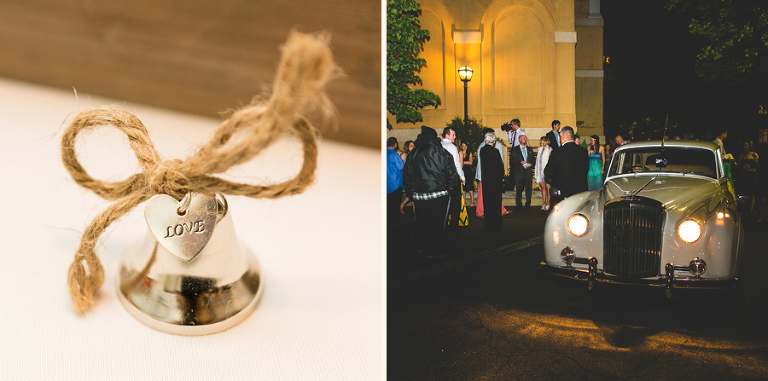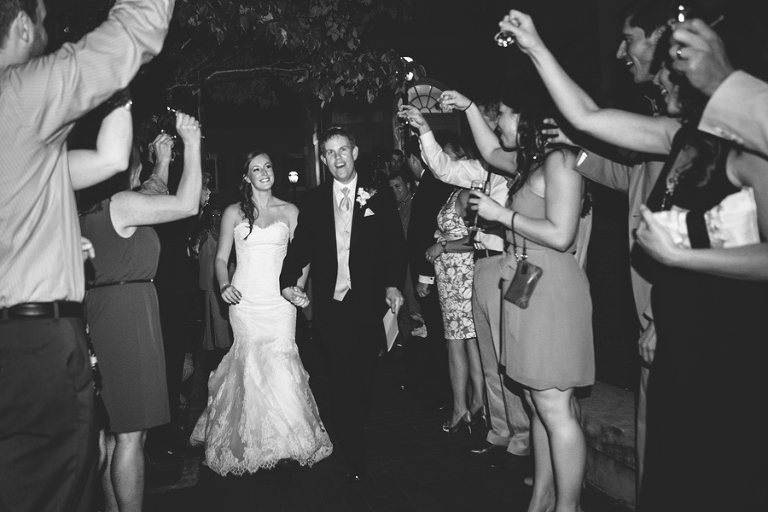 Thanks to all the vendors and talented industry people who helped make Sarah & Trey's wedding such a lovely day to document and celebrate!
Church | First Baptist of Charleston
Reception | Old Exchange Building
Gown | Martina Liana at Gown Boutique of Charleston
Hair and Makeup | Charlotte Belk
Maid of Honor Dress | J. Crew
Wedding Coordinator | Kala at MOD Events
Flowers | Charleston Flower Market
Cakes | Sugar Bakeshop
Transportation | Old Towne Carriage
Reach out using the links below, and check out more of my wedding photography. Thanks!