We'd looked forward to this late-summer session for weeks, and I was eager to capture some sisterly moments in the golden afternoon light of their favorite place. Mother Nature had a different idea for this Edisto Island family photography session, but we rallied! After all, it was our only opportunity between braces removal and the eldest heading back to college. Following the meandering hourlong drive, my daughter (trusty assistant) and I were greeted by sprinkles and an impressive shelf cloud moving across the marsh darkening everything in its path.
Knowing afternoon showers were a possibility, we showed up early in hopes of having a bigger window between potential downpours. We knocked out a family photo with the dog, bolted to the dock and snapped a couple more before the sky opened up and inspired Lulu's amazing giggles. Then we all ran for cover.
The first splats of supersize raindrops helped me capture her cracking up before we sprinted to the house!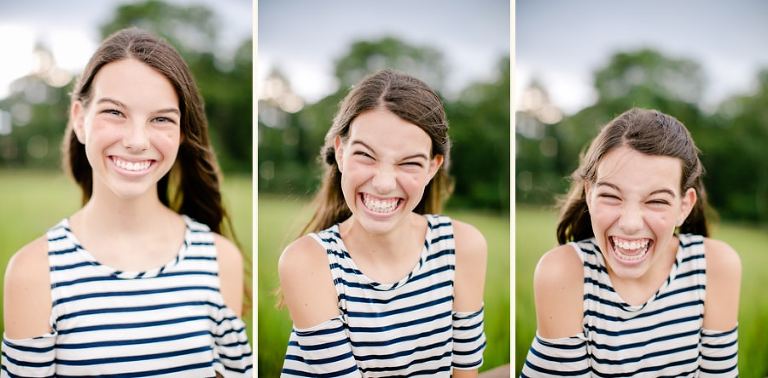 This adorable boat was mom's birthday present. We couldn't travel too far since lightning was popping in the distance, but we got what we came for. 
Reward for our dodging storms. Shrimp, sausage, corn, oh my! And rain on the tin roof. Heaven.
Does your family have a favorite place where you laugh on a screened porch or take in sunsets? I hope you'll share my name with your friends who need family photos or wedding photography. Thanks, and happy weekend!