The steamy September days finally subsided, and it was actually chilly early last week when I met Sarah and Trey downtown for their Charleston engagement photos. The cool air blew some crunchy leaves around and a few raindrops fell, signaling for us not to linger long unless we wanted to get soaked. I love how their autumn clothing choices were echoed in the spicy walls and green and gold window boxes we found while exploring many of the blocks near their downtown residences.
It was actually rather gloomy during part of this session, so I was even more grateful for my Canon 5D Mark III. The camera body I've been using this year had no trouble at high ISOs which would have made for some muddy pictures with my earlier versions of the 5D. You'll notice there was no dramatic light to seek out, but cloudy skies are actually nice for shooting because the neither the bride-to-be nor her fiance had to squint to avoid glare. We wrapped up the session at Circa 1886, where these Boeing employees had their first date. We were disappointed that our plan to climb to the rooftop of the Wentworth Mansion for a black sky stormy panorama was foiled, but I love these images and hope Sarah and Trey will, too!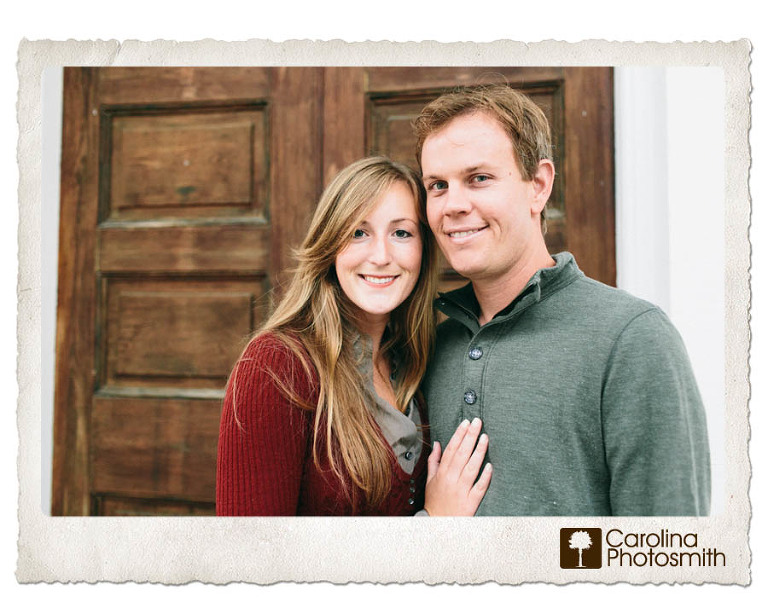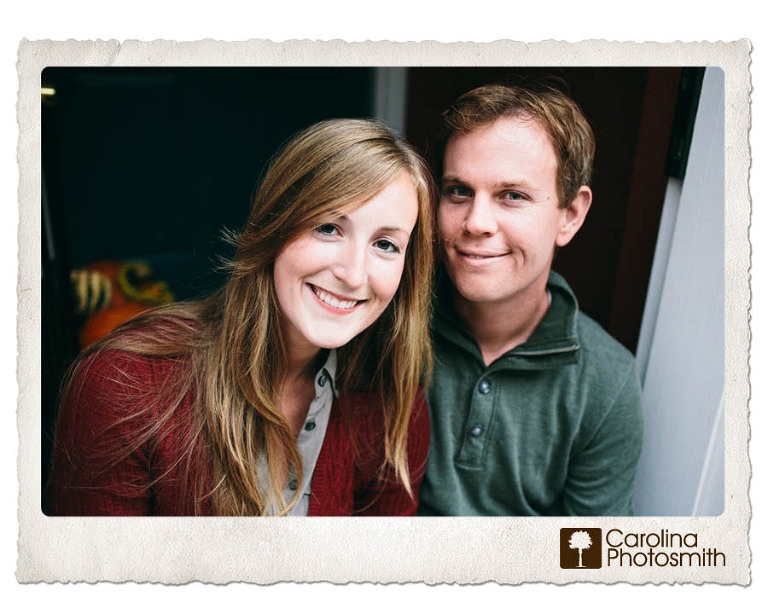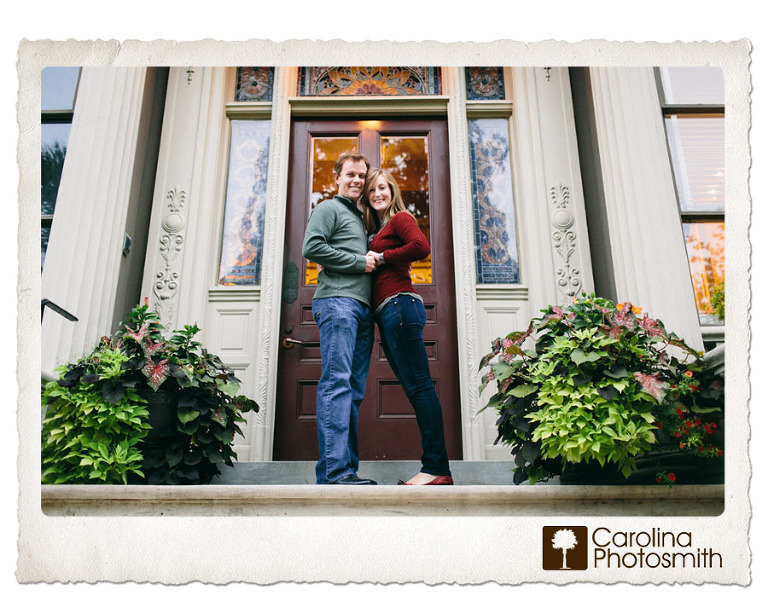 If you enjoy timeless, natural portraiture and Lowcountry backdrops, I hope you'll "like" this post and help me spread the word about my Charleston photography. Please contact me to inquire about wedding and portrait photography. Thanks very much, and happy harvest season!