If you live or vacation where the Atlantic Ocean tumbles onto the sand, you know that Charleston beach photography can be a great way to commemorate time in your happy place.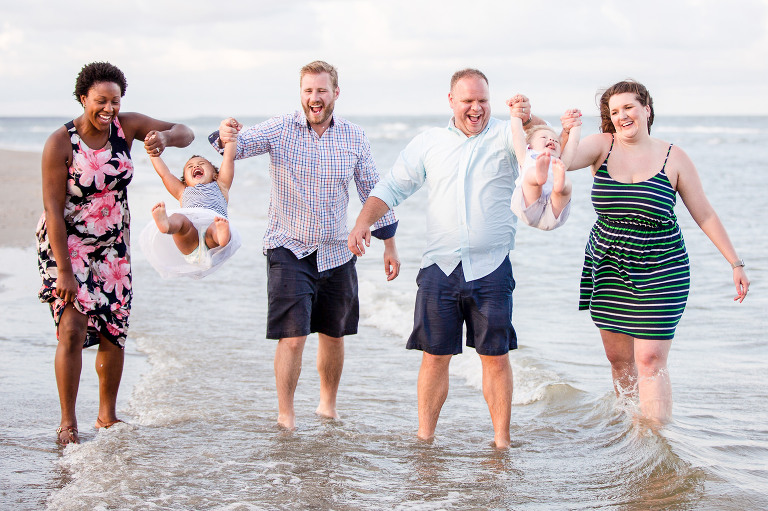 Planning Your Charleston Beach Photography Session
Traveling to the Isle of Palms, Wild Dunes, Folly Beach, Edisto or Kiawah Island? Once you've set your travel dates, it's a great time to secure a seasoned family photographer. I recommend booking a Carolina Photosmith beach photo session at the beginning of your week. This helps us avoid any odd sunburns and allows for a rain date later in the week if an thunderstorm pops up on your scheduled day. (I didn't mention Sullivans Island since that barrier island prohibits commercial activity, which includes beach photography by a professional. The IOP is just a quick hop over Breach Inlet, and there are plenty of other great Lowcountry places to wander during your portrait session.)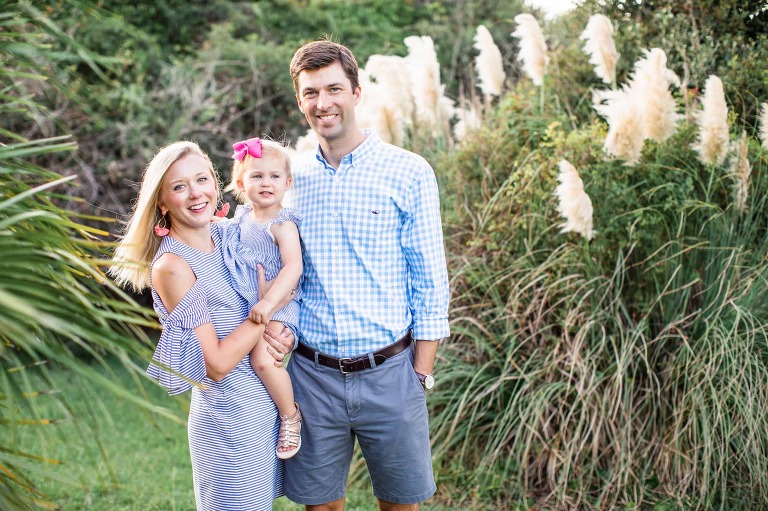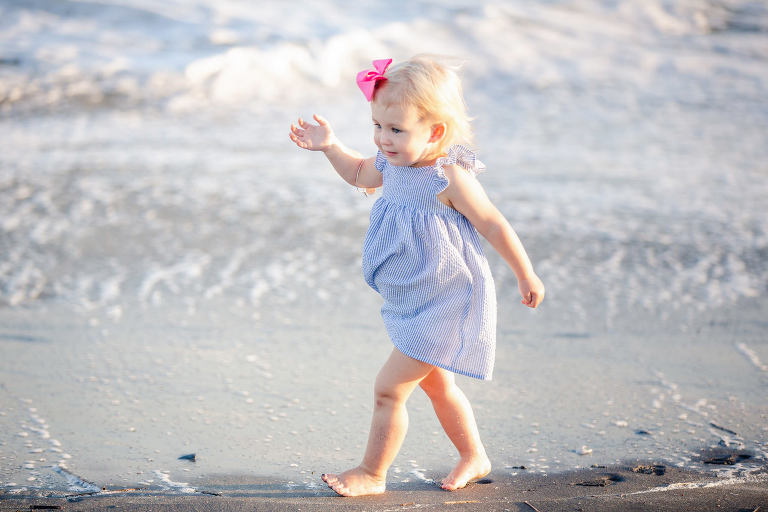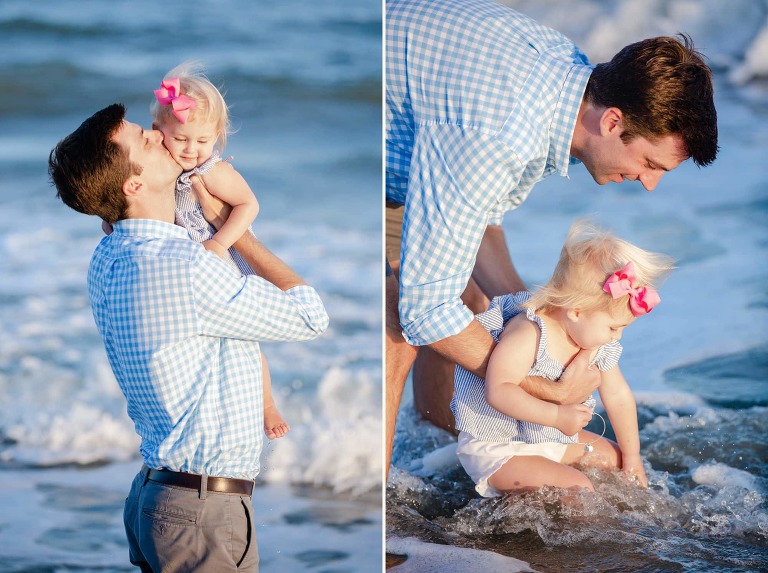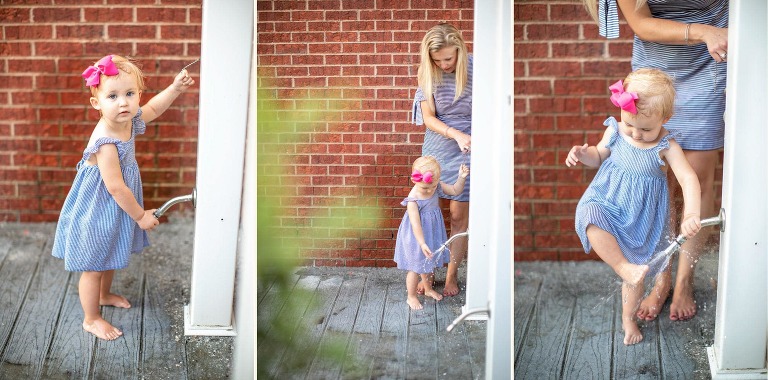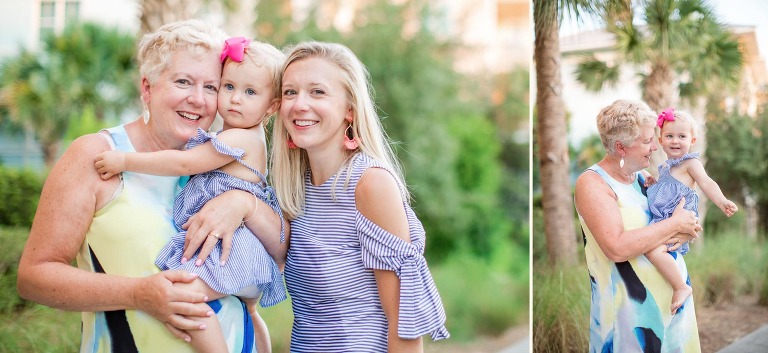 Timing for Charleston Beach Photography Session
The ideal start time for a beach session is within 60-90 minutes of sunset. As the sun sinks low, the light becomes warm and gentle. This minimizes harsh shadows and squinting family members. As a mom of two children, I remember the days of 7:30pm bedtimes and how the last hour or two of an action-packed day can be prime time for grumpy behavior. That said, most children I've photographed over the years get a second wind and rally for some photos if they've eaten dinner.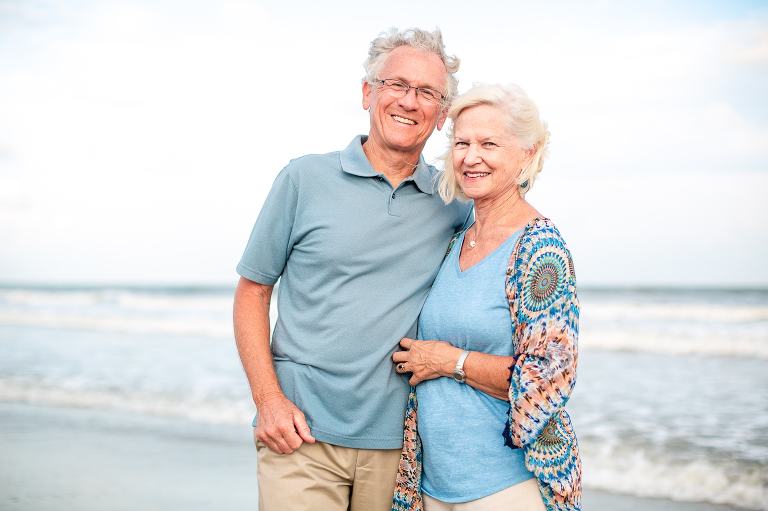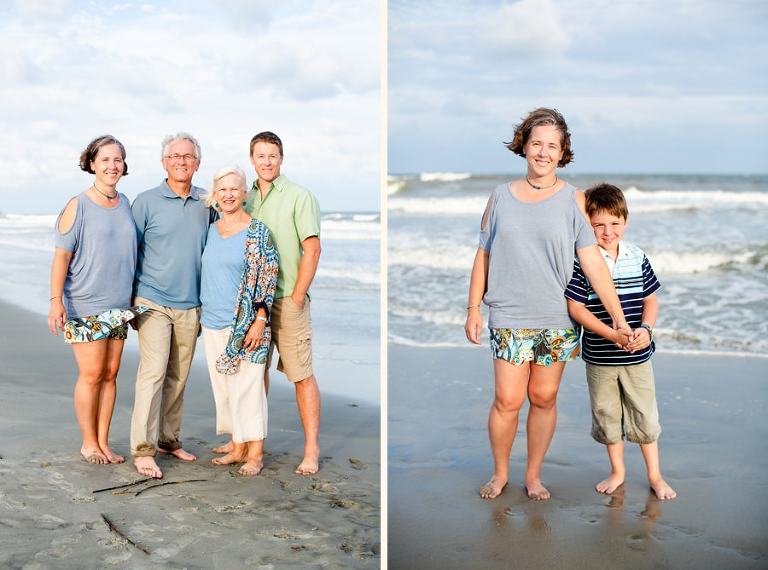 Session Flow for Charleston Beach Photography
Want some insight on how your beach photo session will flow? I typically start with the largest group and the most formal groupings. This might be your immediate family and beloved pup. For larger gatherings, it can be an extended family enjoying a beach reunion or celebrating an anniversary. From there, we break out into smaller groupings such as individual families and couples, all the children, kids and grands, siblings, etc. Finally, my favorite is capturing kids being themselves. Even though we're only together for an hour, many of my favorite images are made once people forget about my camera and just start playing. Running, splashing, twirling and general hijinks are encouraged!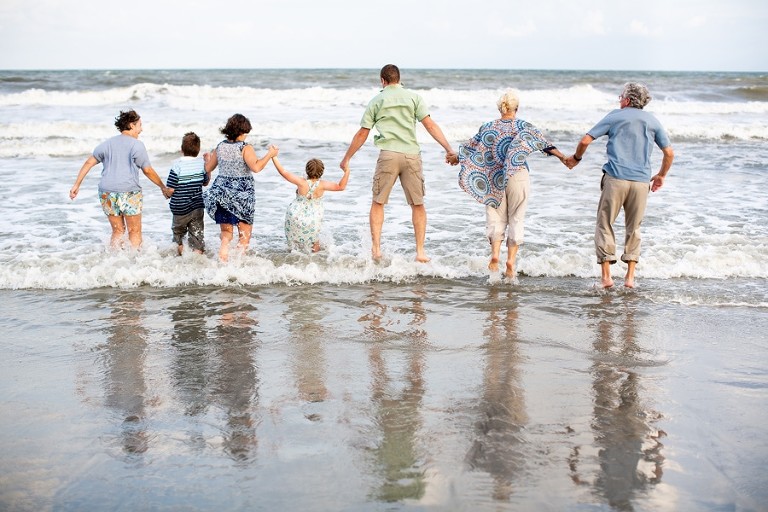 Contact Jen to Schedule Your Session
Ready to book your Charleston beach photography session? Contact Jen once your travel dates are secured. I'm happy to answer additional questions, discuss wardrobe ideas and make a plan that works for you and your family. I look forward to creating some timeless souvenirs for you.