The afternoon plan started with a gathering to knock out annual family photos and have some yummy grilled grub afterward. Then it transformed in a surprising family photo session.
Every year, I have the privilege of photographing this amazing extended family. The Watsons have three children, and I've photographed their families in a pool, on the beach, at their homes, at the Citadel's Summerall Chapel and on vow renewal and wedding days. Meg, their daughter, called me before this family session. She let me in on a big surprise, which she planned to reveal after she and Chris showed up a little later than the planned gathering time.
It was all I could do to keep quiet when the family members started questioning Meg and Chris's lack of promptness. The delay was quickly forgotten when the couple rounded the corner to the backyard bearing good tidings of great joy! Surprising family photo, check! Love all the reactions!
Despite the balloon inflation delay, the reactions were just what Meg and Chris hoped for when they rounded the corner to the backyard cookout.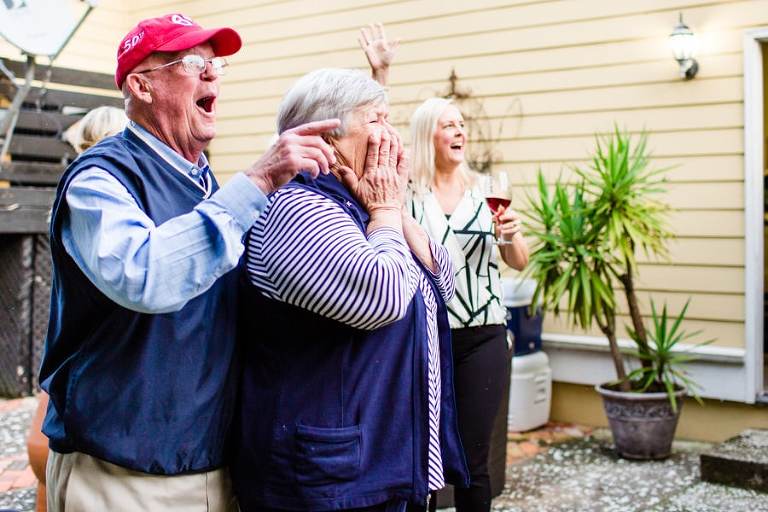 Surprising family photo session chock full of huge smiles and a few crocodile tears!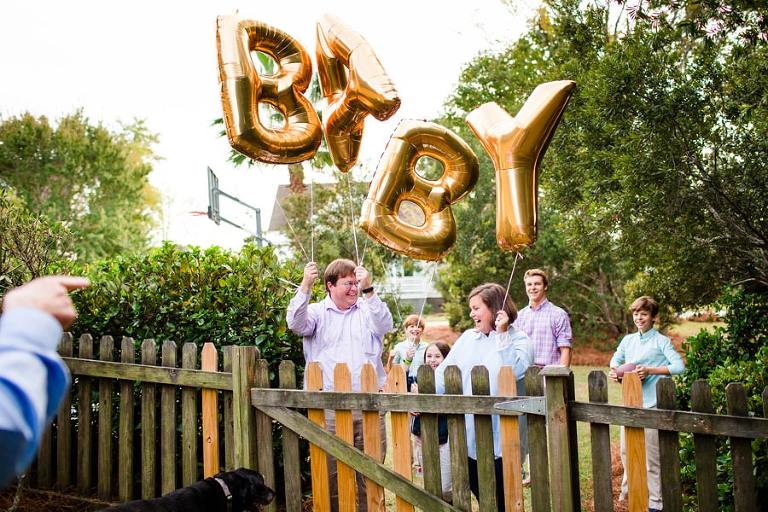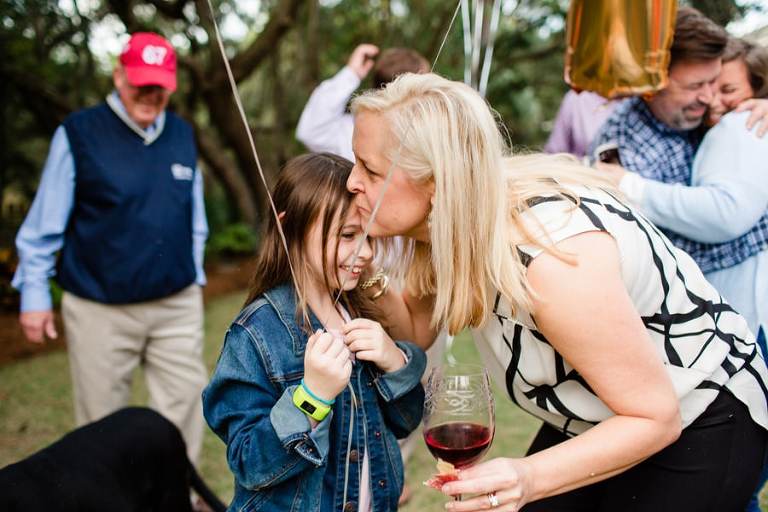 Hugs galore, happy tears and a few squeals followed the baby-on-the-way news!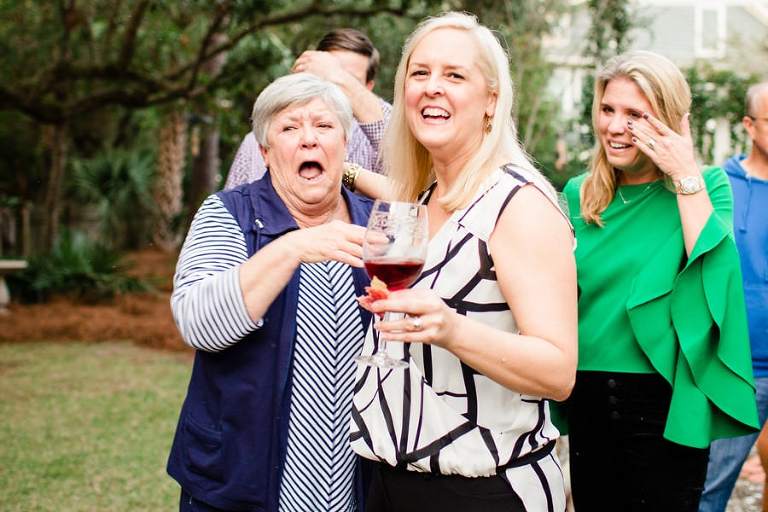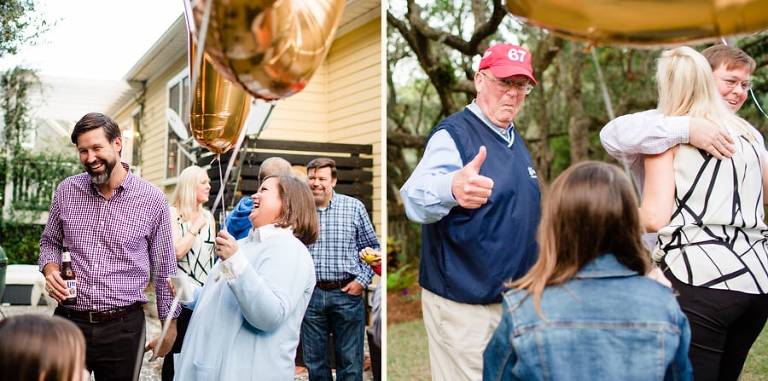 Hugs, thumbs-up and smiles galore the new baby news!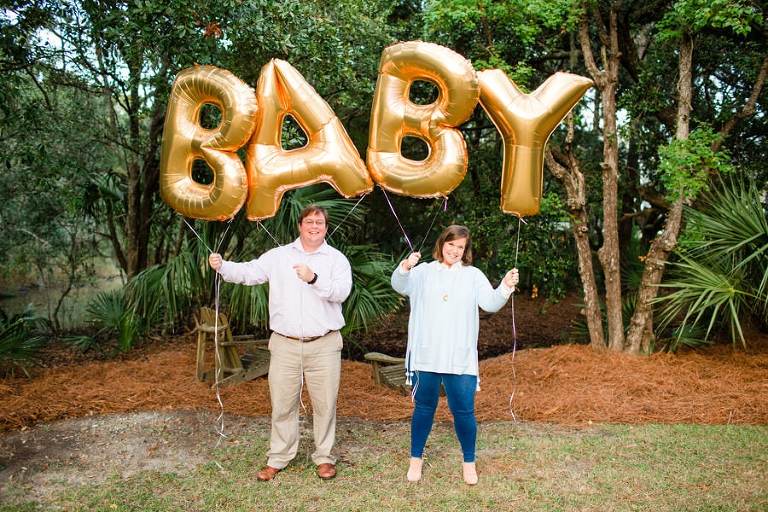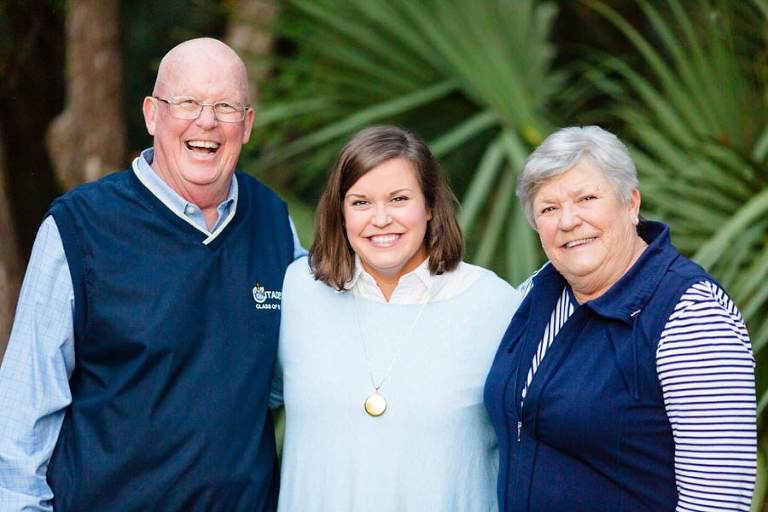 Meg's parents were bursting with pride!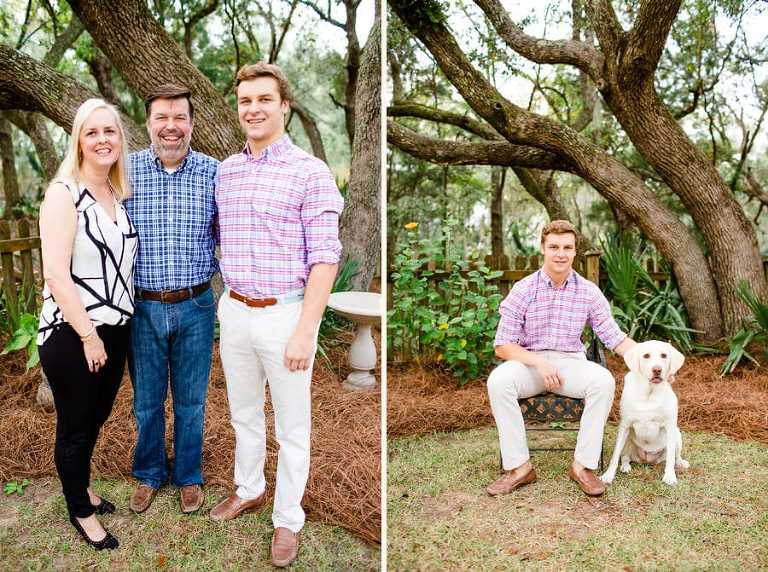 The new baby will be in good company with some handsome cousins!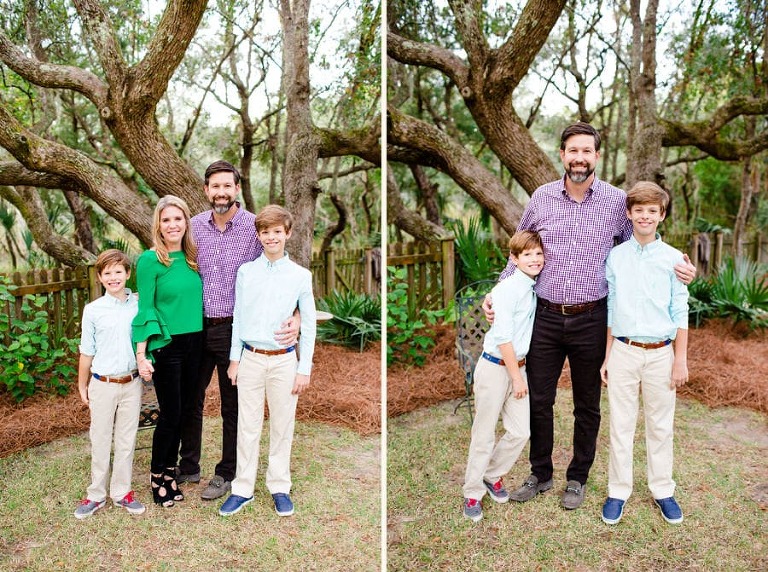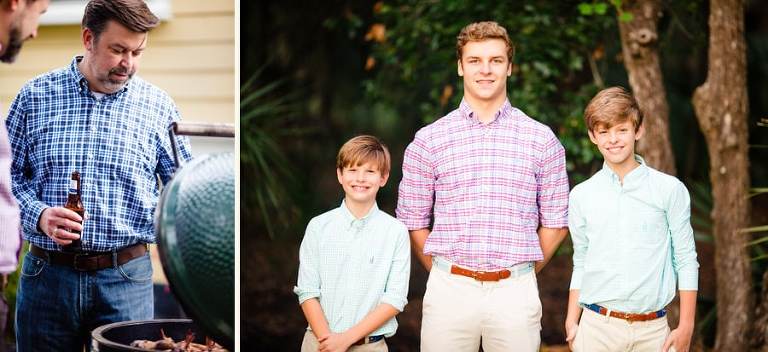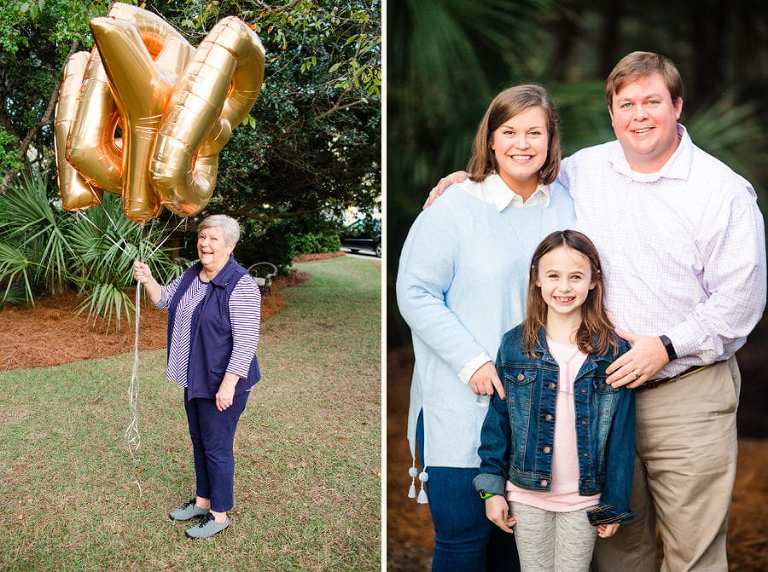 An impressive crew, even if one dog bolted before this photo 😉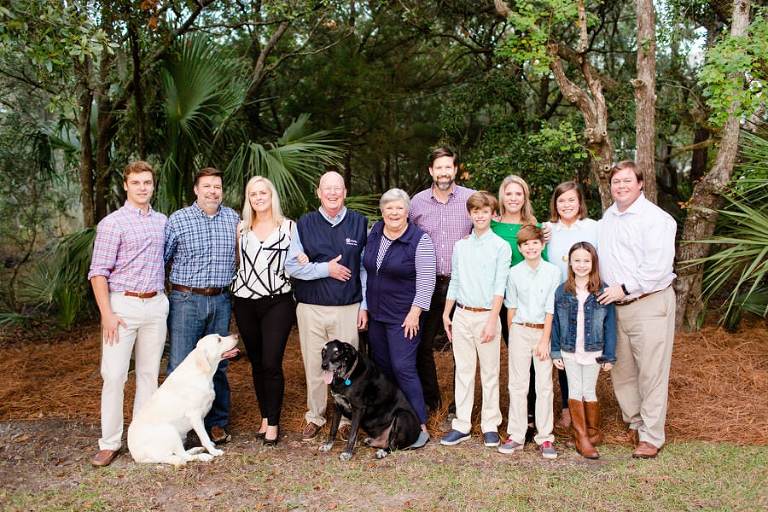 Ain't life grand? Tissie's holding the first photo of her next grandchild. Stay tuned! I look forward to continuing this story!
Let me help tell your story, or at least link your memories of this year with how everyone was growing and which fur babies you had in the family. Reach out and let's make some wall-worthy photos!
SaveSave
SaveSave
SaveSave
SaveSave